Wireless headphones are a great way to listen to music, and they greatly simplify the lives of those music fans whose wires were constantly tangled or broken.
Types of headphones
Wireless headphones work based on several technologies that transmit sound from their source. There are three types of headphones, depending on their shape:
Over-ear models. These are great for home use. They provide excellent sound quality and noise isolation.
On-ear headphones. They are smaller than over-ear ones and do not entirely cover the users' ears, which reduces sound insulation.
Earbuds. These compact headphones provide good sound quality and are comfortable on the go and when exercising.
Modern True Wireless earbuds are highly mobile. Users can charge them in a particular charging case if necessary.
Connection methods
Wireless headphones are powered by a built-in battery that requires regular charging. They have an indispensable element, namely a signal receiver that connects them to the appropriate device. Several connection methods depend on the type of receiver.
Bluetooth headphones
This is the most modern and standard method. Nowadays, almost all gadgets support data transfer via Bluetooth, and this connection method provides a high data transfer rate and stable signal quality. Sound reproduction is done through conventional mobile speakers, which match the wired ones in appearance and internal structure.
When connected to a source via Bluetooth, the built-in receiver picks up the signal and converts it into sound. Bluetooth headphones provide uninterrupted sound in excellent quality. Users can connect them to any device, including computers, smartphones, and tablets. If there is no proper port, they can use a Bluetooth adapter.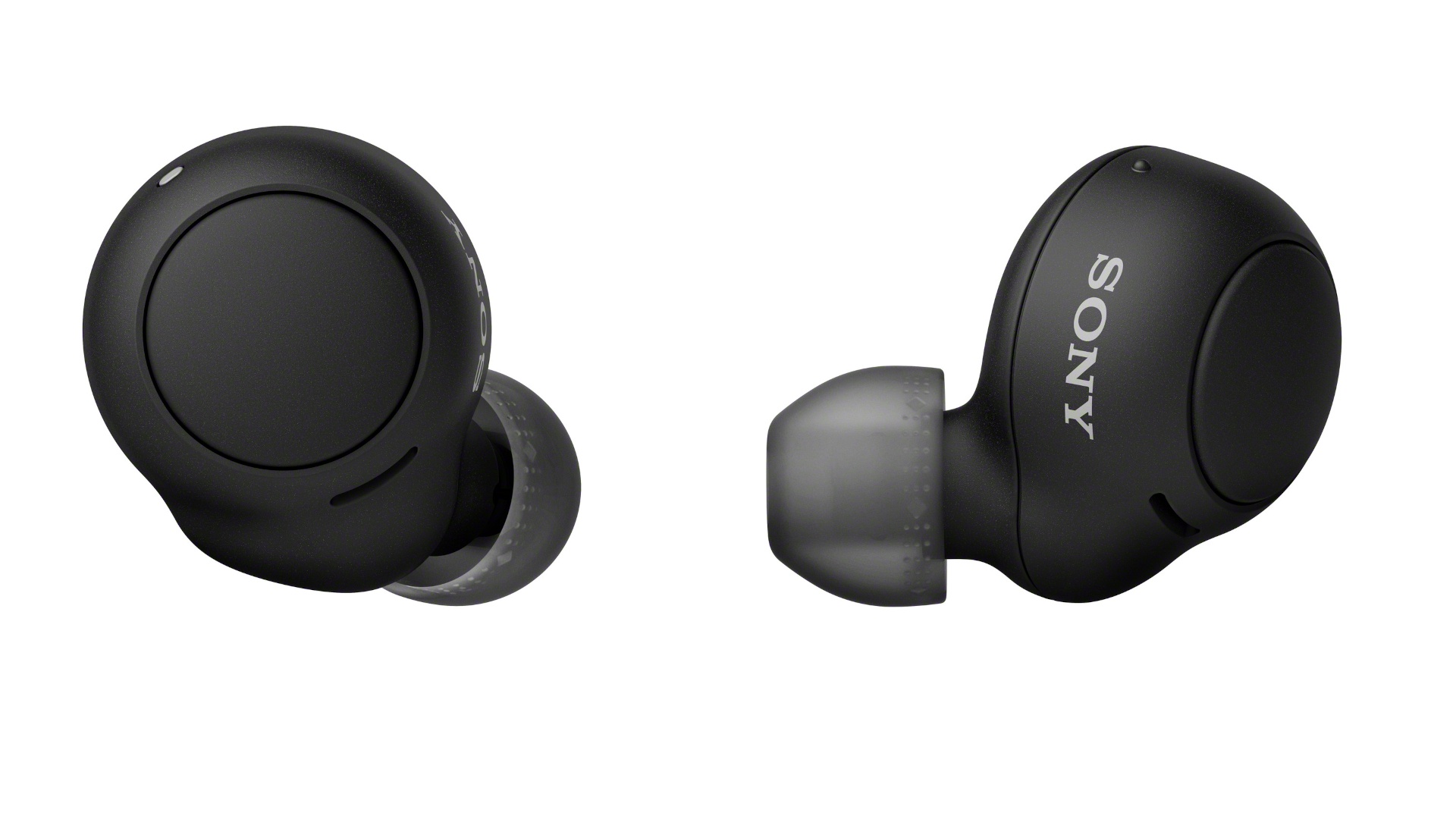 Bluetooth technology is based on radio waves operating on a 2.5 GHz frequency. The frequency hopping technique allows closely spaced synchronized devices to work without interfering with each other. The receiver and transmitter can sometimes synchronously change the frequency.
One of the disadvantages of the method is the short transmission distance, and the signal becomes unstable and disappears at 10 meters from the source. However, neither walls nor any other obstacles reduce the sound quality. Bluetooth headphones are versatile, compact, and easy to use on the go.
Radio headphones
This method uses radio waves ranging from 800 MHz to 2.4 GHz. Users can connect headphones using the FM channel, which broadcasts audio from the source. The main advantage of the method is the wide range of action. The signal is not interrupted even when the headphones are 150 m away from the source.
However, the sound quality may deteriorate in this case. Radio waves quickly discharge devices, so headphones require frequent charging on a unique stand.
Infrared headphones
Although this once-popular type of connection is considered obsolete, such headphones are still in use. In this method, the signal is transmitted using high-frequency pulsation technology, and the IR receiver built into the headphones catches and amplifies it. Like Bluetooth technology, it has a short transmission distance of up to 10 meters.
However, in this case, walls and other obstacles interfere with the signal. That is why it is essential always to keep the headphones close to the sound source, which can be inconvenient. People most often use infrared headphones when watching TV. They stand out for their high sound quality.
The universal connection method and high sound quality helped Bluetooth headphones to gain incredible popularity and force alternative models out of the market.